GI-boxen
The GI box is a subscription service who delivers healthy food directly to you door.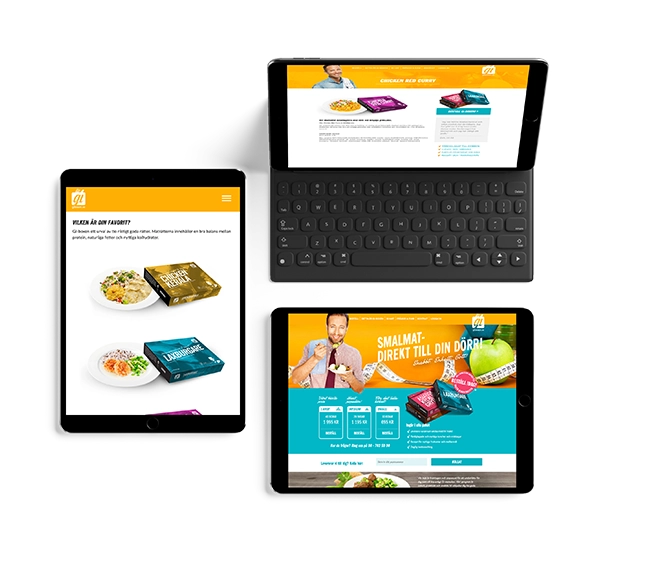 Smarts solutions provide extra flavor
Awave has collaborated with GI-boxen's founder Ola Laurizon for over a decade. Our system developers have been involved from the beginning and have taken the GI box from idea to reality by building the entire business' ordering and logistics system from the ground up.
Over the years, we have assisted with everything from conversion optimization to enhanced functionality where the customer can log in and adjust which dishes they want, pause deliveries etc.
The site's interaction aims to make it easy for both existing customers to order and at the same time that functionality is designed to drive new visitors into becoming customers.
As a platform, Umbraco with MSSQL has been used.
We are your full-service web agency in Stockholm, Copenhagen and Riga
Do you have questions about our services or what we can do for you? Give us a call at +46(8) 55 80 38 50 or fill in the form and we will get back to you as soon as possible.
Yes, please contact me!
"*" indicates required fields