An incredibly good start to the year!
After finishing as winners in 2019, and a second place in 2020 we are extremely happy to once again be nominated for Agency of the Year Sweden in the digital category SEK 25-50 millions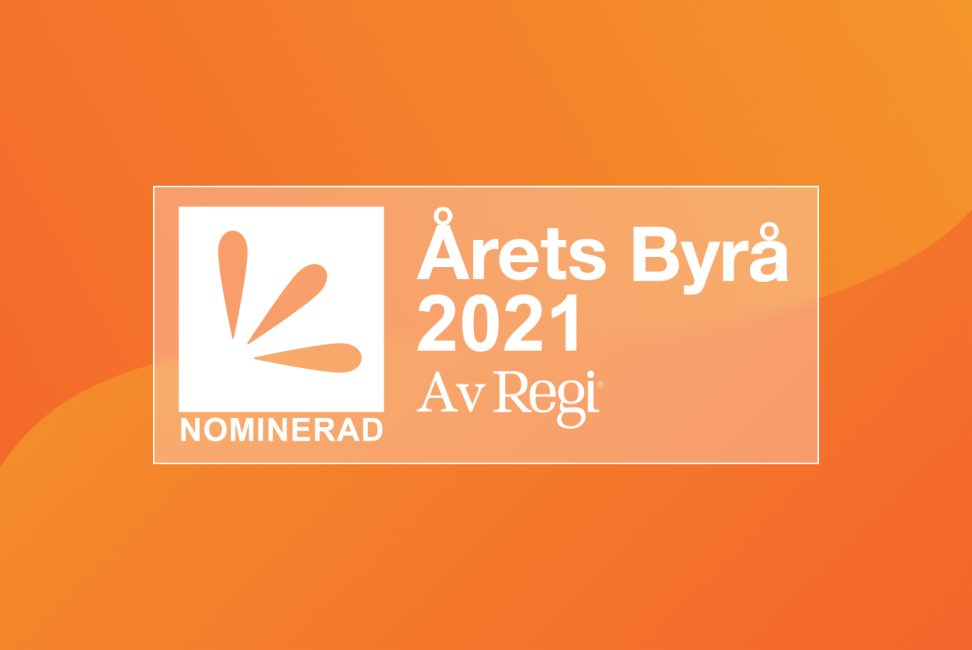 The nomination for Agency of the Year Sweden 2021 is based on Regis customer survey. The survey gathers information around several categories including why the customer chooses a specific agency, their market position and how well the agency performs during a project. We send a big thank you to all our employees and customers who made this possible. The final winner will be announced on March 11 and we will keep our fingers crossed until then.
See all nominations for Agency of the Year 2021 here.