Important things to consider when creating SEO content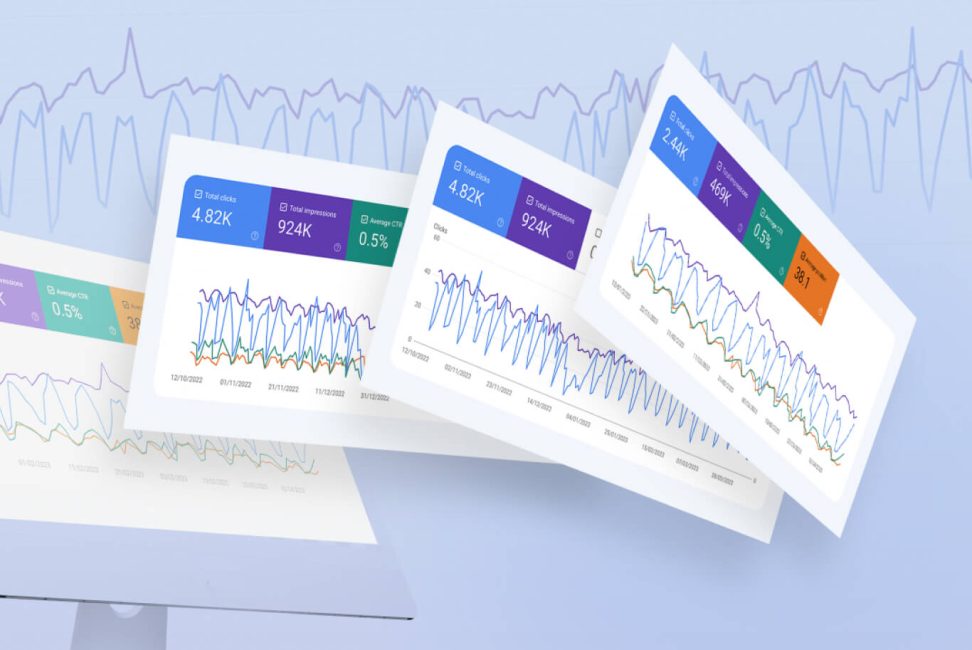 SEO content is content that helps your site rank high in search engine results pages (SERP) and increase organic traffic. It includes everything related to writing and creating content for your website.
This type of content is important because search engines, such as Google and Bing, scan your site and the keywords used to determine whether it will rank in their search results or not. Of course, your website should be well designed with a user-friendly interface and other technical optimization required for your website to rank high should also be covered, but without quality content, you have no chance in the search engines.
There are several different factors that you can influence in order for the search engines to prioritize showing your content over someone else's. For example, the content should be optimized using search engine optimization techniques and include relevant keywords and phrases, be tailored to your target audience and easy to read and understand.
Important things to consider when creating content
Identify your target audience
The first step in creating good content is to identify your target audience. Who are they? What are their interests? Are there problems they are trying to solve that you can help with? By really taking the time to understand your target audience, you can create relevant and valuable content that they will appreciate.
Find the right keywords/phrases
Keywords are the words or phrases that people use when they search in search engines to find relevant information. Doing thorough research to find the right keywords is essential to creating good SEO content. There are many good tools to use to identify keywords, such as SEMrush and Ahrefs.
Choose a primary and a secondary keyword. The primary keyword is the main keyword you intend to optimize for, and the secondary keyword targets related topics and should support the primary keyword rather than taking the text on a completely different track.
Place the keywords strategically
Once you have selected appropriate keywords, use them strategically in your content. Place your primary keyword in the title, meta description and spread it throughout the text. However, be careful not to use the word too often. This is called keyword-stuffing and affects the ranking negatively.
Adapt your content according to the search intent
Also consider for what purpose someone uses the keywords you have chosen. This is called search intent and means that you adapt your content according to its purpose to get as relevant content as possible. There are 4 different types of search intent:
Navigation searches: Users who want to find and visit a specific site. Instead of entering the web address directly, they search via the search engine using a keyword.
Information searches: Users who want to find an answer to a question or get information about a specific topic.
Commercial searches: Users who want to make a purchase of something specific soon and do research where they search for information on what they want to buy.
Transaction searches: Users searching to make a purchase after doing commercial searches.
Create relevant and unique content
The purpose of search engines is to provide users with the most relevant results for their searches. If you write high-quality and unique content, you increase your chances of ranking high in the topic you write about.
Think about the readability
We are more inclined to read things that are easy to read and understand. Use short paragraphs, headings and subheadings and vary the paragraphs with bulleted lists. Choose a font and font size that fits the page and is easy to read. Avoid complicated language or special jargon that your target audience may not understand.
Don't forget to optimize the images
Today, search engines cannot determine what an image represents. To help it understand what your image is showing, you can do it in two ways. You can name the image file with a word that describes it, and you can tag the image with an ALT text. There, you describe the picture with a short sentence or a few words. This is not only important for the search engines to be able to understand the relevance, but also for people with visual impairments. Using tools that read the website, the image can be explained, and they can understand what the image represents.
Include internal and external links
Linking to other relevant content, both on your own site and to external sources can help improve your ranking. Internal links can help search engines understand the structure of your site, while external links can help establish your content as credible and authoritative in your field.

Examples of different types of SEO content
Product pages: This is fundamental for e-commerce. A good product page serves as both SEO content and a PPC landing page. PPC stands for "Pay Per Click" and this type of landing page is the page that a user lands on after clicking on an ad or sponsored post. It got its name because the company that posted the ad pays every time someone clicks on it.
Blog posts: Having a blog or a blog section on your site is an effective way to get more organic traffic. Blog posts can be very engaging and are flexible, allowing you to have both SEO texts and other types of SEO content.
Articles: Mainly found on newspaper or magazine sites and can be, for example, a news article or an interview.
Lists & Guides: A list is a type of text but naming it a list makes it easier for search engines to understand. Titles like "5 tips to get started with digital advertising" also tend to be more click-friendly. Guides are also a common type of content. It is a very good opportunity to create value for your target audience by explaining to them how to do something.
Videos: Depending on the type of site or business your company has, videos can be a great way to reach new users. For example, you can create video courses or a guide on how to use a product or service that you sell. It may be easier to rank for a competitive keyword with a video instead of text because there is likely to be more text than video on the topic.
Dictionaries: Nowadays, few people have a dictionary at home, and most use search engines to look up information. Having a glossary within your industry or niche on your site can generate many visits.
Contact us for help with SEO content
Creating good content is a long-term effort that requires time, energy, and research. In order to create content that produces good results, you need to be familiar with search engine optimization and which approaches you should have.
If you need help with content for your site, we have skilled SEO copywriters who can help with the creation of content according to your wishes and platform. It can be anything from product pages or product descriptions to help with entire landing pages or blog posts with lists/guides. Contact us for help with content that will increase organic traffic.