Drupal 10 is coming soon!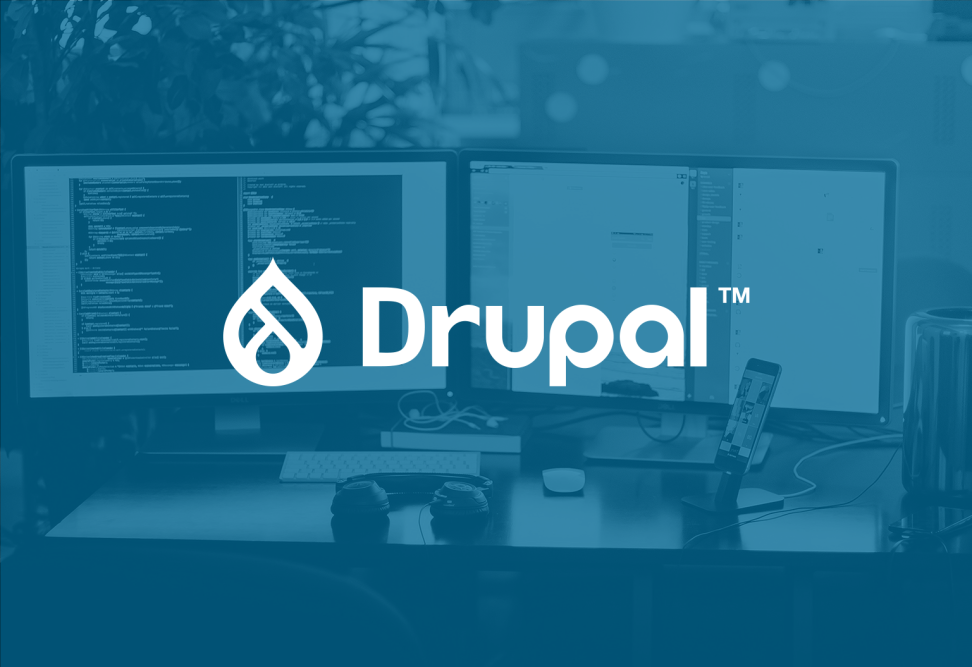 Drupal 6 – still active and Drupal 10 is on its way
8 years ago we worked with updating many of our customers' websites from Drupal 6 to Drupal 7. 2016 was the year that the Drupal community released the maintenance of Drupal 6 and declared it end of life. But why do we say that it is still alive, well because it still has LTS (long time support). This support has been extended every spring since 2016 and now the date for LTS to end is set to March 24, 2022. It sounds like 2022 is far in the future but many of the websites that still use Drupal 6 are very large and complex, so they need plenty of time to think about how their new website will work in a modern CMS. We at Awave have helped many customers migrate from Drupal 6 to Drupal 7 and Drupal 8.
Drupal 7
Several of our customers are still using Drupal 7 and recently it was announced that the Drupal community is extending the security updates of Drupal 7 until November 28, 2022 and LTS support for Drupal 7 will also be available. This is good news for a lot of our customers, especially in the current COVID-19 times. So why update to Drupal 8 or Drupal 9? There are several reasons to update to the more modern and stable Drupal 8 or later. On the one hand, usability is a major improvement in Drupal 8. Scalability, integration and flexibility are also areas that Drupal 8 handles better than Drupal 7. Drupal 9 will have an update window open for 6 months back. This means that when Drupal 9 is released in a stable version, it will be relatively easy to migrate from the latest updated Drupal 8 version in 6 months time. After that, the "train" will roll on and it can be more problematic to migrate to Drupal 9 from Drupal 8. The difference between Drupal 8, 9 and 10 is small unlike Drupal 6,7 and 8 where the difference was really big and it was impossible to just click a button and update between versions. If you use Drupal 7 now and want to jump on the bandwagon and get a modern CMS that follows the development, then it is a good time to make the decision now. It will make the future easier.
Drupal 8
Drupal 8 was a version that the whole Drupal World waited for a long time with many delays. It would be Drupal's all inclusive version with major improvements that would take the world by storm. There were also big improvements, especially for us programmers who got a much larger toolbox to use. For the editor, it was also a big change with much better usability. In the beginning Drupal 8 was a bit unstable, now it has become completely stable and improved with a few years since its release. Drupal 8 is built on framework called Symphony 3 and has end of life 21 November 2021. This means that Drupal 8 also has an end of life 21 November 2021. That deadline is less than a year away, so if you use Drupal 8, it can be good to contact one of our project managers and make a plan when your Drupal will be updated to Drupal 9. Drupal 9.1 was released a few days ago and it means that it is high time to update from Drupal 8.x to Drupal 9.1. Before 9.1 was released, there was a .0 version out and it is often not good to update to a .0 version as it may contain some early development faults.
Drupal 9
Drupal 9 – a fantastic CMS. Drupal 9.1 is the latest stable version of Drupal. It was released this year (2020). Drupal 9 actually does not differ much from Drupal 8. This is also the idea with the upcoming version of Drupal, that there will frequently be new versions with less difference between them so that it will be easier to update.
Drupal 10 is coming soon!
The development of Drupal 10 has already begun and a preliminary release date has been set to June 2022. The reason it is so close is that Symphony 4 and Ckeditor 4 on which Drupal 9 is based have their end of life at the end of 2023. It also makes it easy to upgrade from Drupal 9 to 10.
If you want to know how we can help you – contact us today!