Merry Christmas and a healthy 2021
Year 2020! A year that goes down in history worldwide. It's time for us to sum up the year that has been for Awave - and what would suit us better, than to really highlight all the positive things that happened during the year!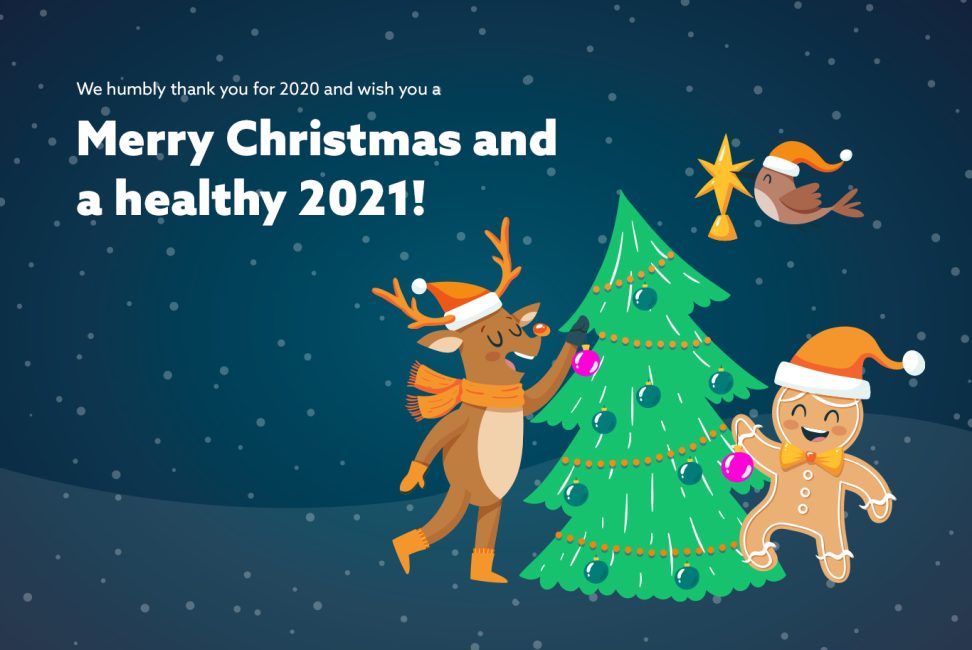 First of all, a big THANK YOU to all you dear customers that we have had the honor to work with during the year. All of you who have been with us for a long time and all of you who have come to us for new exciting projects to tackle. Without you, our year would have looked different! Thanks to our fantastic group of employees with a burning commitment and willingness to always do the very best, we can, after all, with a smile on our face look back on the past year. 
Winner of the 
Publishing Prize, ACMS and another ISO certification
Thanks to a clean UI design and UX work, we can proudly announce that during the year we won the "Publishing Award in the category "Web 2020 – campaign sites" with our contribution to Filmstaden's Christmas campaign "Always the right Christmas present". What a fantastic job our team has done!  
Our talented developers have been able to further develop our own ACMS during the year to help a number of new customers with their functionality. During the year, we built new fresh websites and developed existing ones to a whole new level with functionality in focus. We have helped customers with new branding and to develop their conversion and user-friendliness – all with the help of the great knowledge our employees possess. 
During the year, we ourselves have grown on our social channels and also helped our customers to do so thanks to our professionals in digital marketing. Our quality work has continued and we can proudly announce that we have received a third ISO certification with 27001 in information security. 
Work from home and new office
Like many other companies, we switched to working from home at the beginning of the year. Positive in many ways but also challenging at the same time. We have both laughed and sworn at all the digital meetings that have offered everything between heaven and earth. We have had pets, children and other family members at our meetings – and how nice is not that!  
The year began with a move to new, bright and fresh office space on Ynglingagatan 2. However, it feels strange that so far we are not allowed to start working there together and to invite our customers. We have gradually been able to decorate and at the turn of the year most things were in place. The office has been a refuge for a few of our employees who have been able to work from there and in this way have occasionally received a change from the home office. Despite the pandemic, we have been able to plan two occasions during the year for AW, a summer picnic and a kickoff at the beginning of the year – all with safety in focus, of course. 
As you see – we at Awave have had a great year and we thank you most humbly for that. Now we wish all our dear customers and employees a nice Christmas and a healthy and exciting 2021. Well met again when we gathered energy and got some well-deserved leave. Filled with energy, we enter the new year!